first serious fall of the winter, and first to reach the low altitude we live at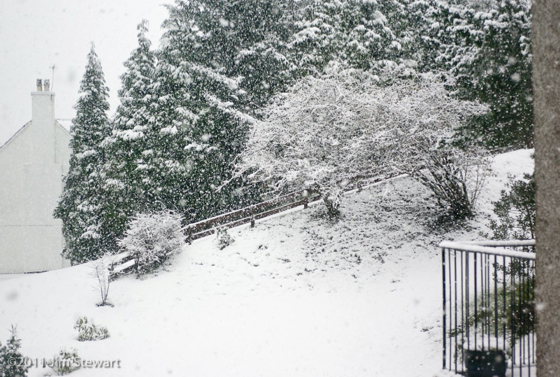 Widget says it's here to stay a while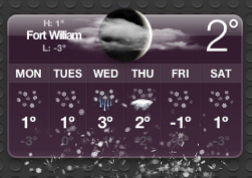 www3? that's Winter Wonderland Week 3
And here were we, out by the bottom of the Glencoe ski run, by the Black Rock Cottage and looking towards the frozen slopes of the Buachaille Etive Mor (great herdsman of Etive)
One of the defining images of the Scottish highlands. Jim took this shot today with his Epson R-D1 and CV 25mm f4 lens.
Ruth was driving, but slowly and gently enough to allow a fairly sharp foreground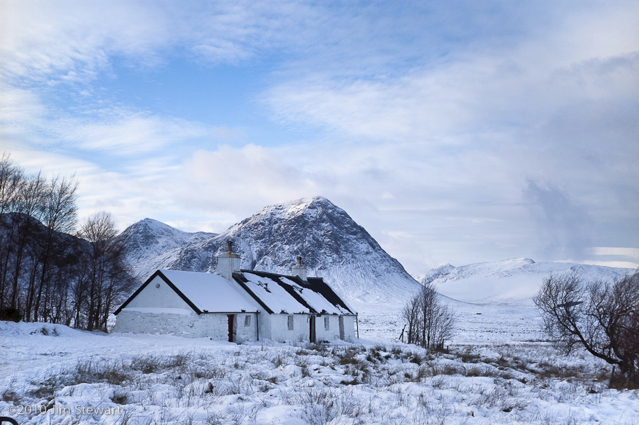 Forecast says we may have another two weeks of this wonderland still ahead of us. Can't be bad! There was a little rain today, though, for the first time in weeks, and the temperature leapt to a basking -1ºC in Fort William just as darkness fell. So could be the thaw is at hand, or not....