When we got the Pannetts' Christmas Epistle this year, we were struck - no, haunted -
by the closing allusion to a mysterious photographer they'd seen taking pictures of swans on Lake garda.
Somehow struck a bell, but could we place it?
So nothing for it but to rummage back through the pics from our Gardese sojourn in August. And guess what!?!
There he was
, in the little square by the Porto Vecchio in Malcesine...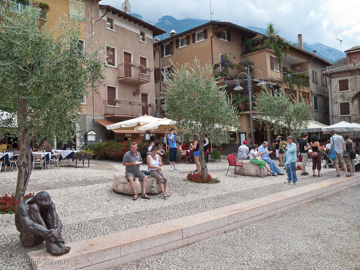 ...and, again on the pier where the boats come into Malcesine, ...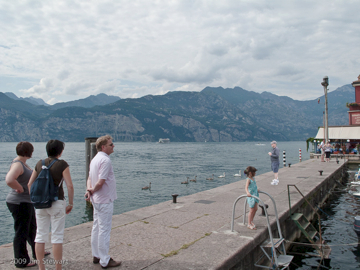 And. stranger yet and stranger,who was that shadowy figure lurking in the by the alleyway by the little pizzeria where we ate pizzas (duh!) and drank Allegrini's finest La Grolla just off the Piazza Bra in Verona, on the eve of the 10th anniversario of our
primo incontro
on 12th of August 1999??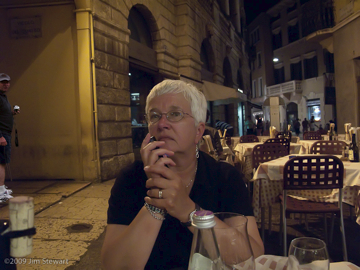 I think we maybe need to go somewhere more discreet in 2010. Like Gurndsey, or Mancunia or some such place...