a day-trip around the southern part of Harris...
… an area renowned for its vast sandy beaches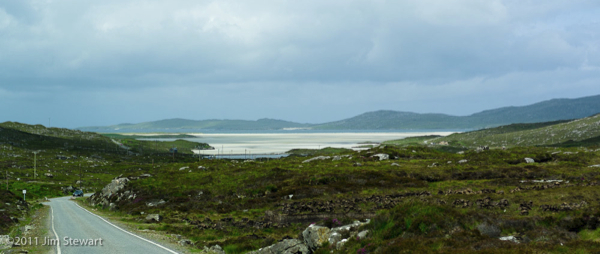 By reputation these expanses of sand are deserted. But it seems nobody told these surfers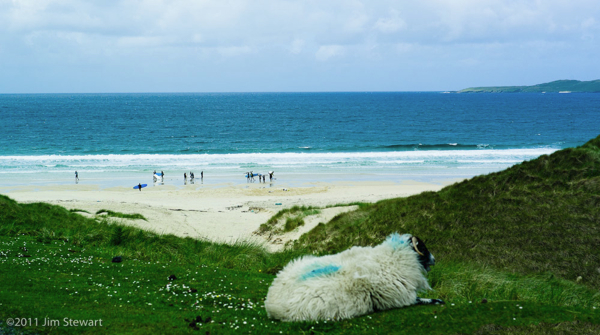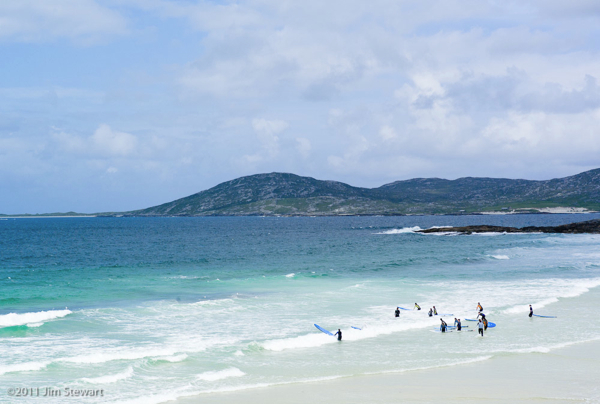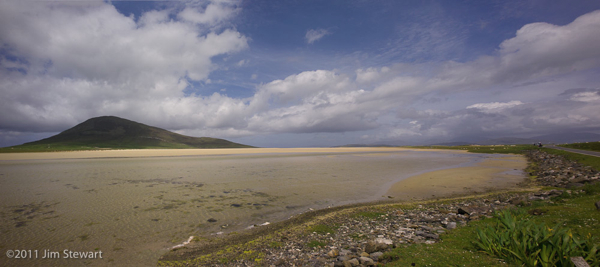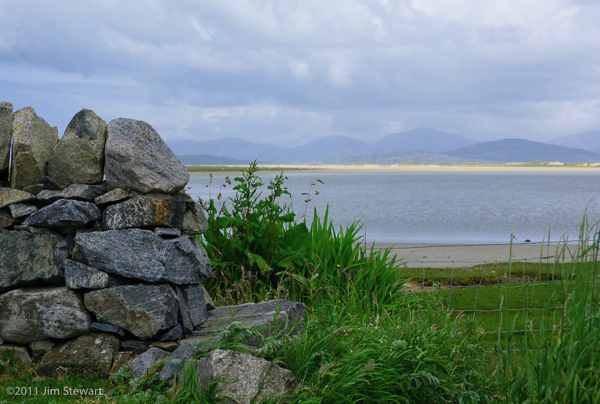 when the skies cleared and the horizon came plain to view, Jim was surprised to discover
that the abandoned island of St Kilda was visible from the windows of our Hebri-gîte in Ardhasaig.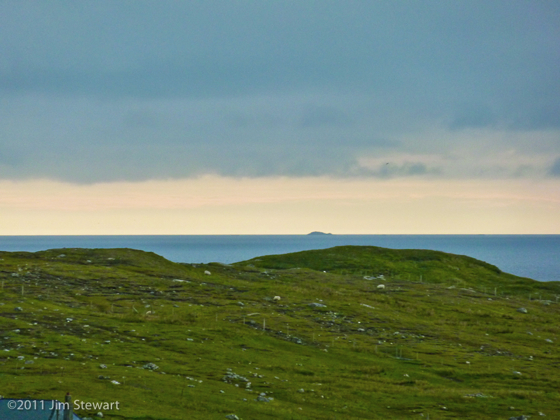 Sadly not true, though. St Kilda is visible from North Uist, but not from Ardhasaig. Turns out that's just some rock… shame!
So it's back to Luskentyre beach, to see it one last time, and while the sun shines and a heron is patrolling the strand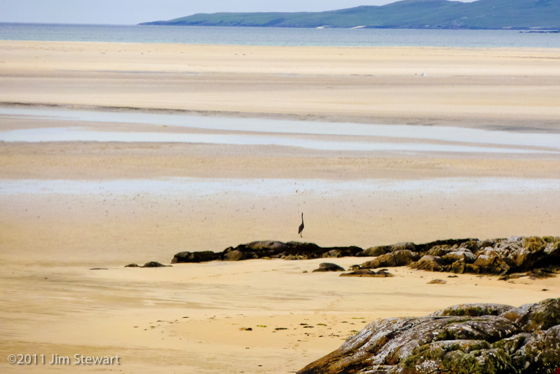 our first full day on Harris is a Sunday. And as wet a Sunday as you could ever hope for
Best seen through the kitchen window, maybe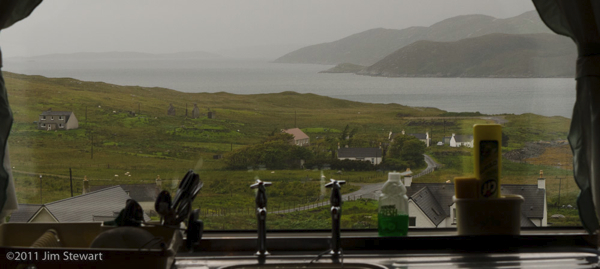 So it's quite late in the day that we decide to get out, and head for the famous beach at Luskentyre
Along the way, South Harris shows its lunar appeal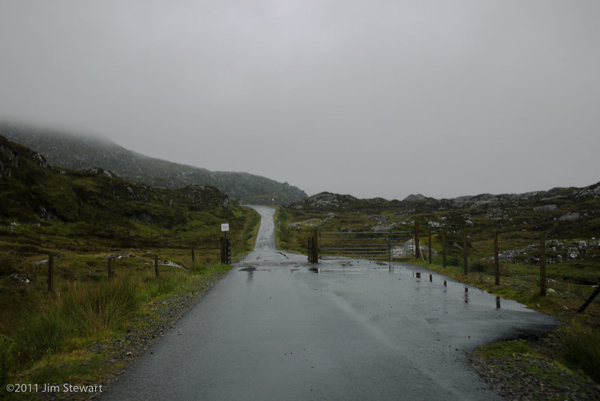 and it seems the darkest time is just before the light as we descend towards the sea, and the beach at Luskentyre appears in the distance, glowing through the gloom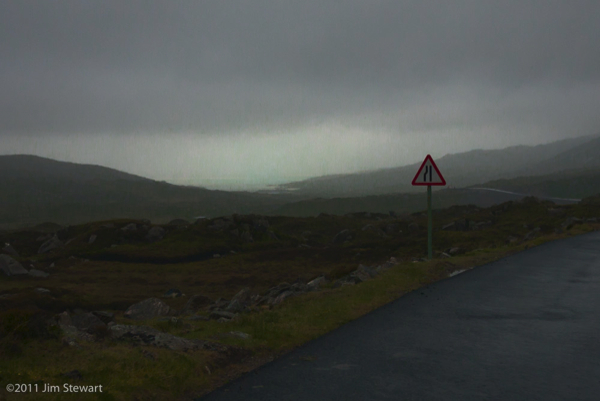 The light here is quite extraordinary. The sea glows turquoise, and through it the sand seems illuminated by a light whose source is genuinely mysterious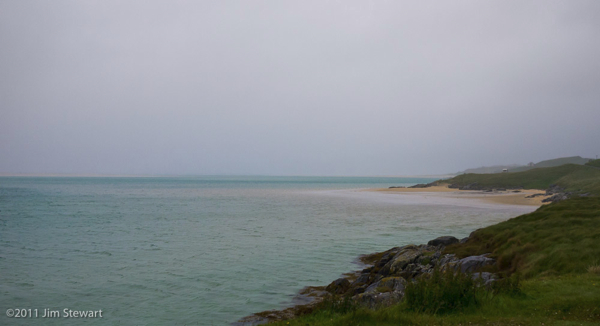 If the sea is blue because it reflects the colour of the sky, then when is the sea here, today, this luminous green, when the sky is grey, going on black?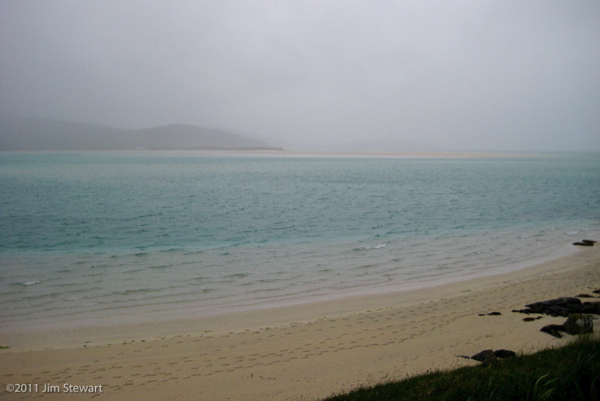 And there's more. We brave the rain to go watch gannets playing in the surf. Really quite unusual to get so close to these creatures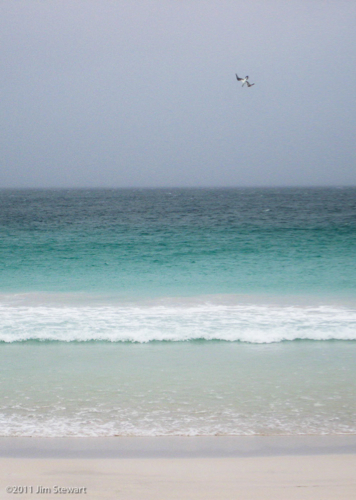 ,,,,,,,,,,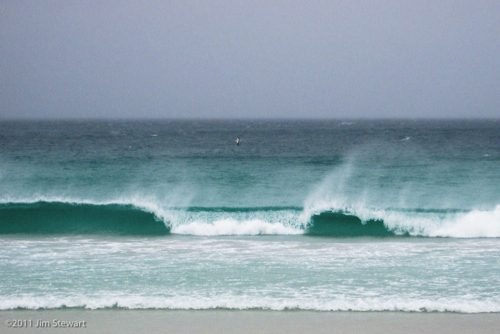 We get thoroughly drenched walking half a mile from the car to the beach, but the rain stops and the wind dries us out again on the walk back!
Then it's back to Ardhasaig, wher the evening light suggests we may have a better day coming tomorrow