as we left Uig on Skye the rain seemed to sweep in and swallow it up behind us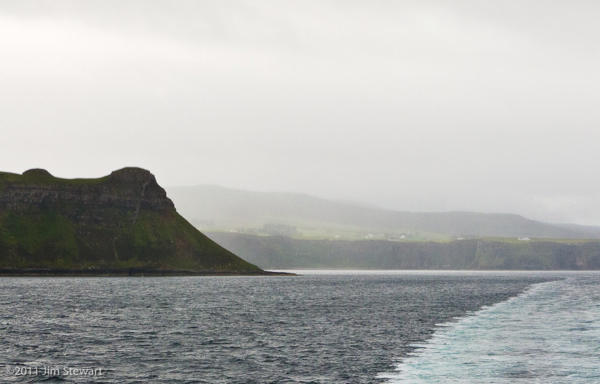 When we reached Tarbert on Harris, the rain was horizontal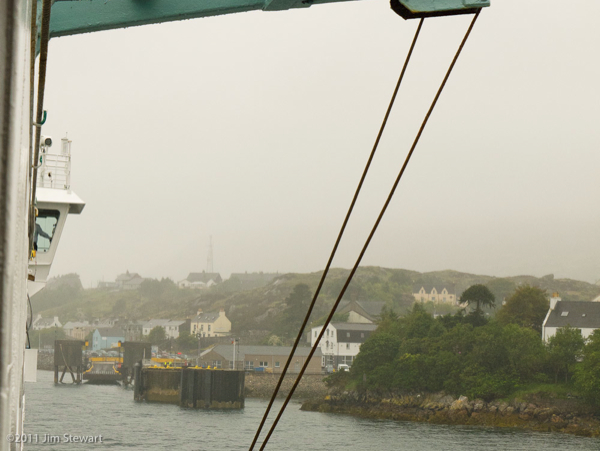 No access to our cottage til later in the day, so off we head to Stornoway, where ancient fishing boats come to linger in reminiscence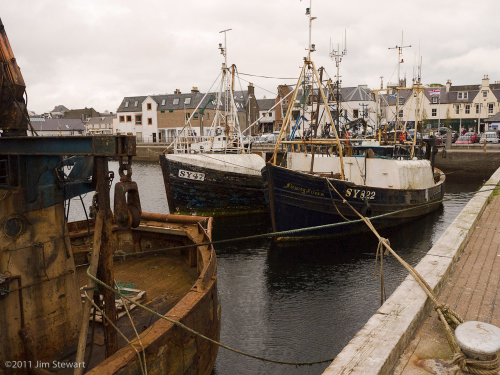 of herring girls long-gone
.....................................................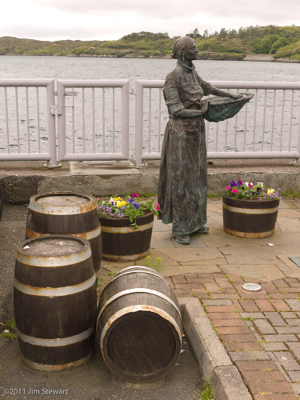 Then it's back down to Harris, and there's now some hope of sunshine in the afternoon air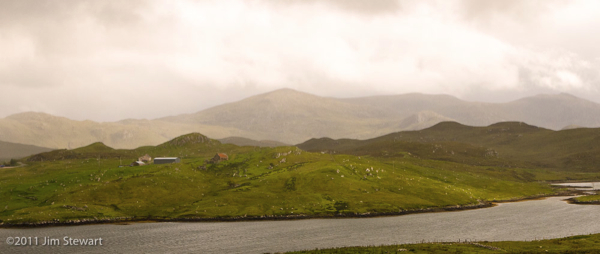 The boundary between Harris and Lewis seems as much a matter of geology as politics, as we cross it at the bottom of the pass over the North Harris mountains which lie between Ardhasaig and Loch Seaforth.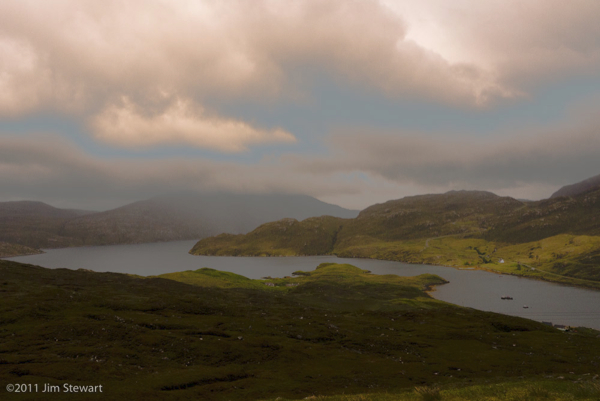 Ardhasaig will be our base for the next week. We picked it for its apparent potential for stunning views of mountains, loch and ocean. For now, it's enough to settle in as gloomy turns to gentle island gloaming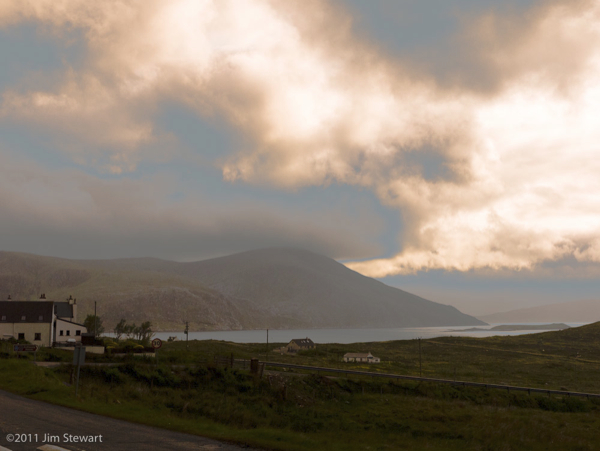 Some light, eh
!!!
starts here
Down and out of Fort William, in the Cooper D Convertible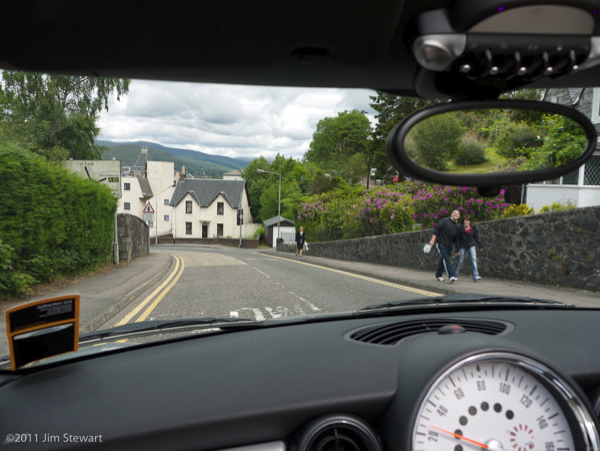 and off to Skye. This time via the Glenelg to Kylerhea Community Ferry. The road to Glenelg gives a new perspective on the hills of Kintail, as we climb up above Loch Duich

and as we look back from Skye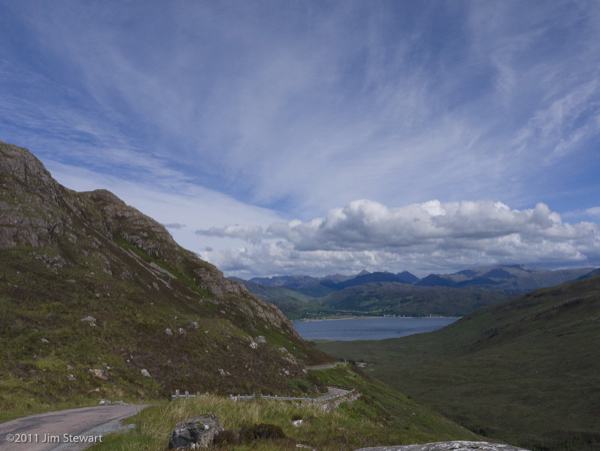 The Ferry boat itself reveals its origin as the wee vessel that used to ply the waters of Loch Leven, twixt N. and S. Ballachulish, before the Ballachulish Bridge was built about 40 years ago now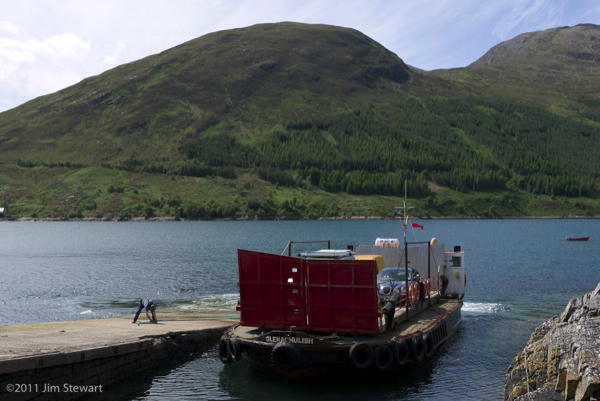 The Cooper D purrs gently over the hills and (not very) far away, and we see the sun go down over the Minch from Uig at the western end of Skye.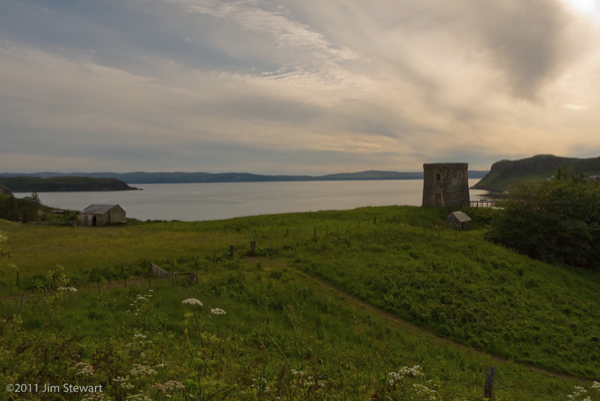 Tomorrow to Harris, and beyond!