the last time we'll look out the window and see
the world's last ocean-going paddle steamer, the PS Waverley docking at the Fort William town pier?
Could be, because she's under threat. The company of enthusiasts (
Paddle Steamer Preservation Society)
who bought the ship from Calmac for £1.00 in 1976 are having serious difficulty keeping her going with current fuel prices.
So this may be the last shot we'll get of her reversing away from the pier, beginning her characteristic reverse U-turn across Loch Linnhe, before heading off down the loch to Oban and beyond. Let's hope not….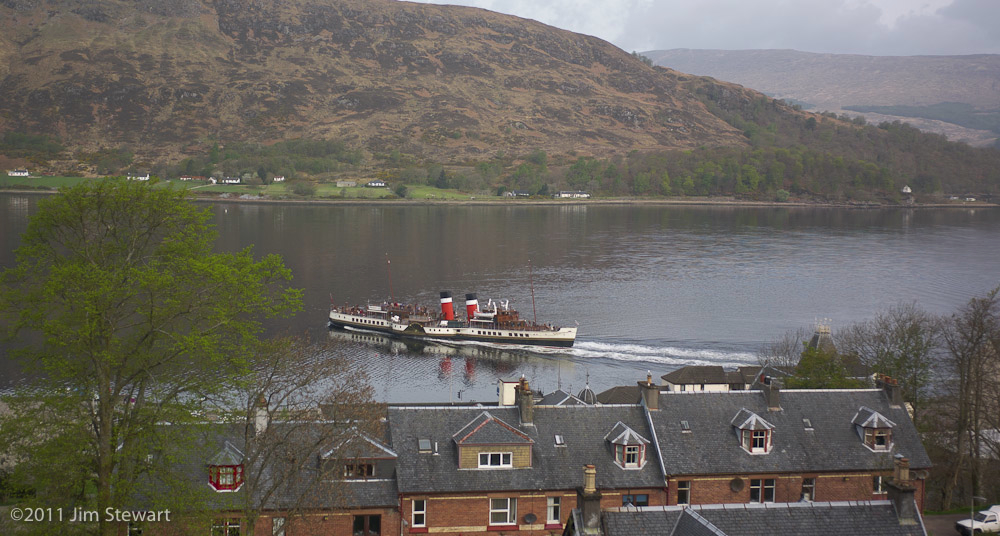 You can see more about the PS Waverley, and maybe contribute to help her survive another year,
here
, and on her Facebook page
here