30/06/11 21:37
back over the col to Lewis
and back in time, too, to visit some of the island's heritage sites. (Click on pictures to enlarge)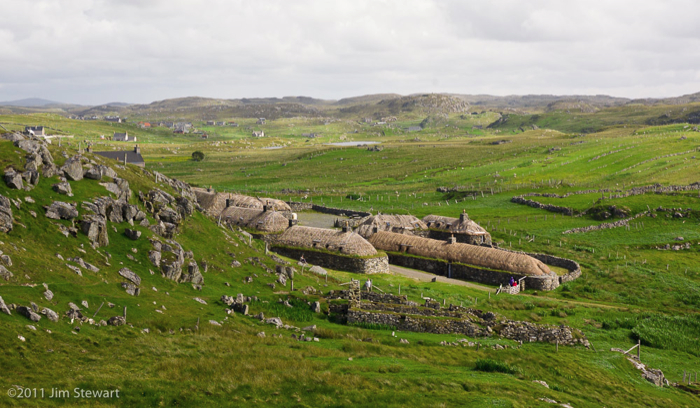 The last inhabitants of Gearrannan blackhouse village left in the 1970's.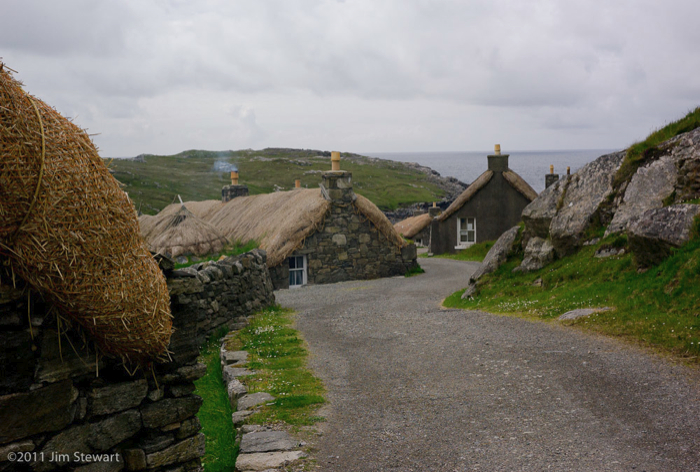 Until recently it was, in part, a youth hostel. Today, some of the buildings are available as holiday rental properties.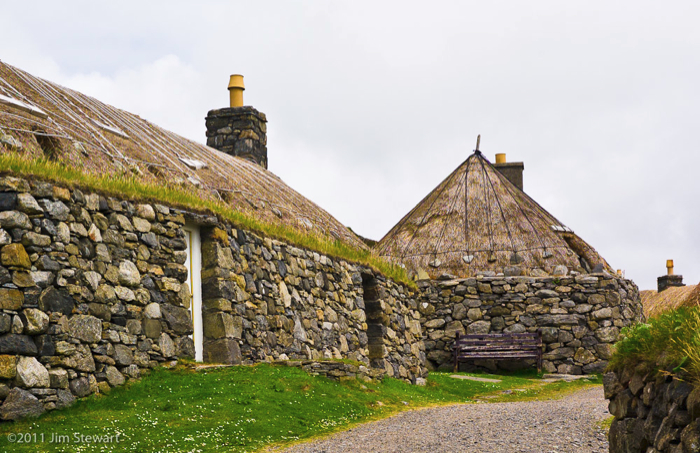 But it does survive as a remarkable example of a recently-vanished way of life, and its setting is both beautiful and also rather exposed.
On the Atlantic coast of Lewis, this would have been a wild place on a stormy day.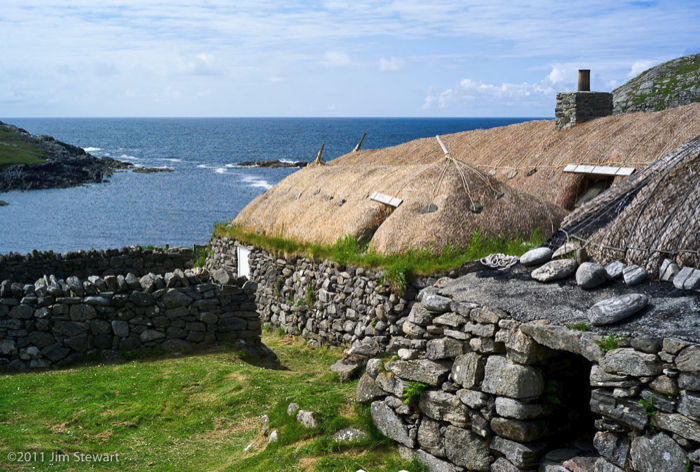 Inside, however, it's a bit cosier than the style of blockhouse living we'd seen in the Highland Village at Newtonmore (see the sequence of pictures
here
)
By the 1970's, blackhouse living had come on a bit: in the rooms lined wooden walls where in earlier times had just been rubble and turf; heating from a fire in a grate, with a fireplace and enclosed chimney, replacing the open peat fire smoking away in the middle of the floor which gave the blackhouses their name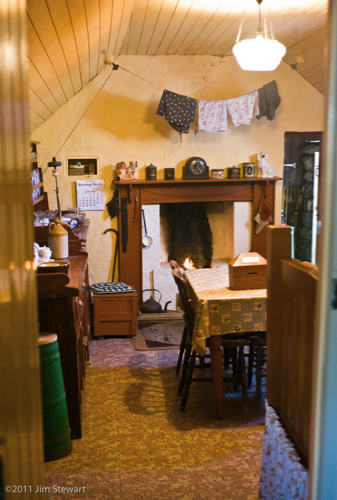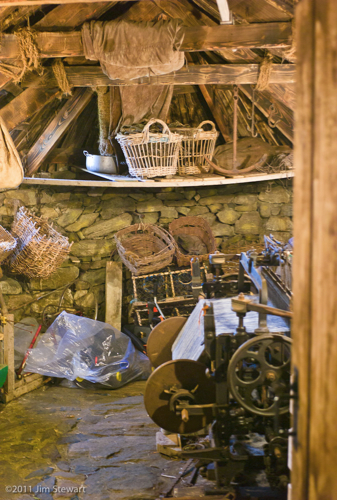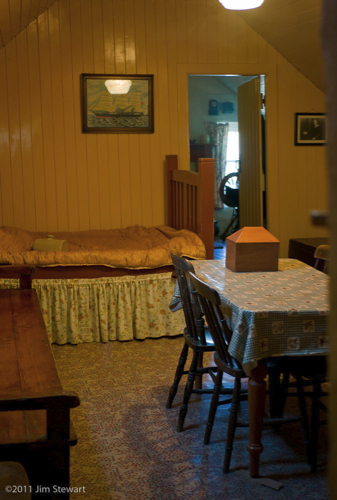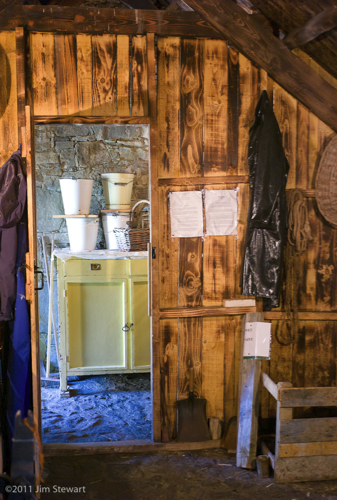 and the tweed loom had replacing the cattle in the back room.
From Gearrannan we moved on down the coast of Loch Rog an Ear to Tolastadh a'Chaolais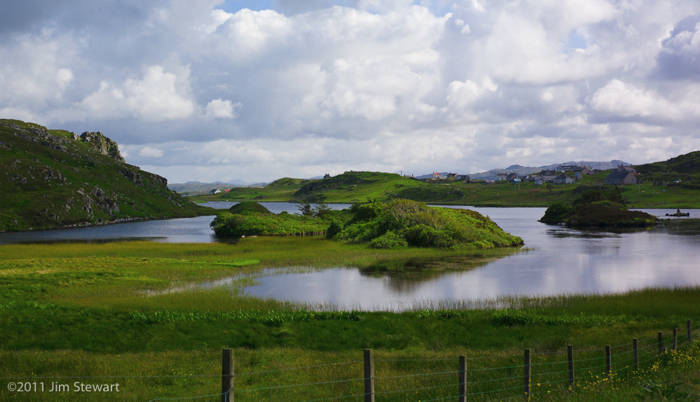 and thence to Calanais, or Callanish…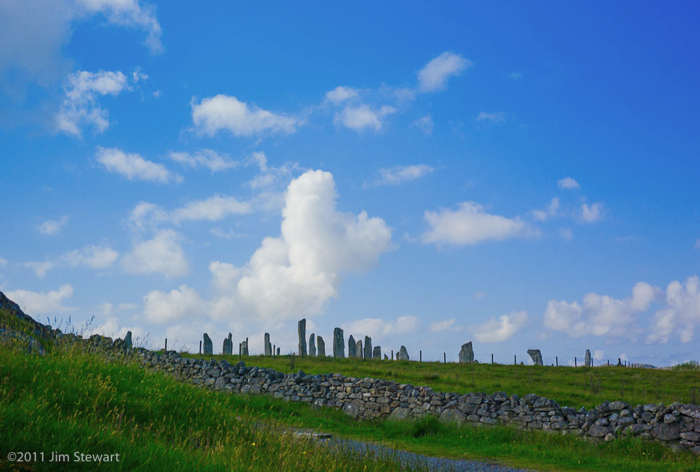 As previously remarked, the Hebridean landscape differs from that of west Highland Scotland in the omnipresence of its human habitation: and that's as true of the very oldest human corners as anywhere else. Unlike the similarly ancient Stonehenge, Callanish is today still directly adjacent to modern houses...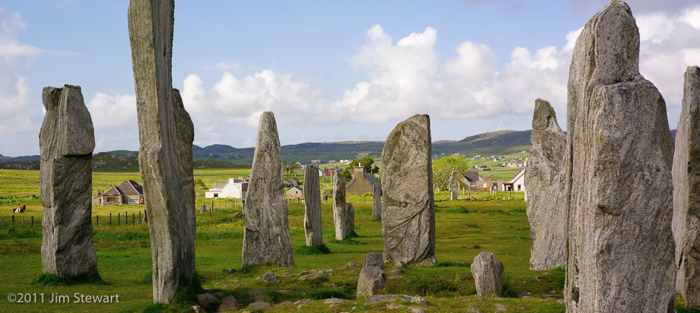 … as much a part of the village today as it must have been throughout the last 3000 years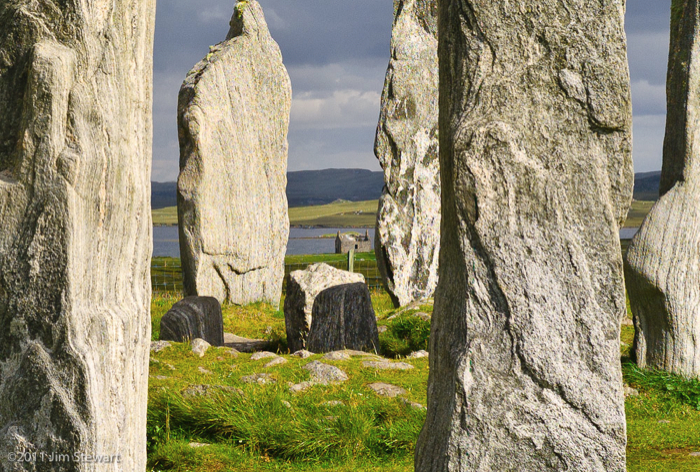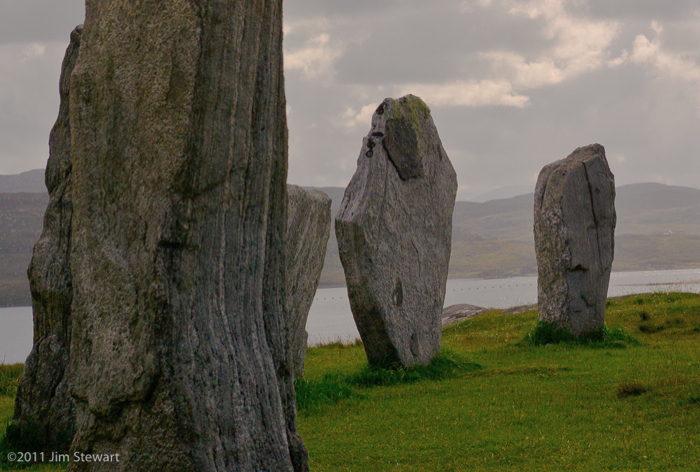 From Calanais, it's time to head back to Harris, but the stunning light developing means there have to be a few more photo-stops before we leave Lewis for the last time (this trip, anyway…)
So here's four pictures to mark our farewell to Lewis for 2011…