.... to summer of 2009, in this instance, to catch up on posting some holiday stuff.
Today we've added a
new gallery
to the
Gallery Index
page, with a bunch of pics from Jim's camera taken on the day we woke up in Desenzano and went to bed in Malcesine, in the extreme south west and the far north east, respectively, of the Lago di Garda.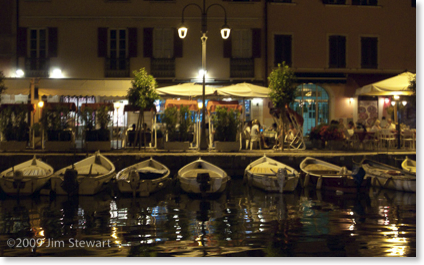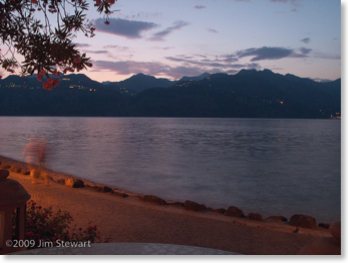 This was an anniversarial expedition: in August 1999 Ruth was staying at the Hôtel du Lac in Malcesine when a trip into Verona led to her and Jim meeting up for the first time.
Ever.
In the bar of the Hotel Antica Porta Leona, just down the street from Guilietta Capuleti's old gaff.
Tutto troppo romantico!!
So ten years later we were back. From Lake Garda we went on to Verona, then down to Levanto and the Cinque Terre in Liguria.
More will follow. Check back soon...
early, even premature, sign of spring.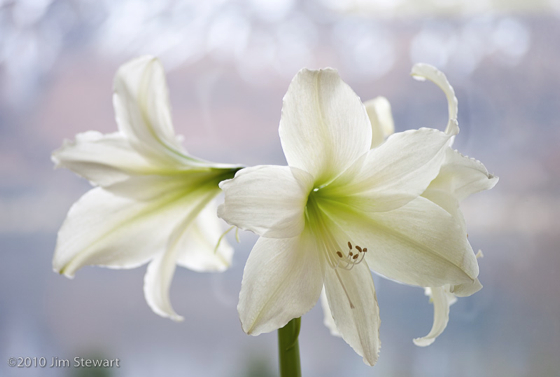 Only this is amaryllis domesticatus, on the kitchen window sill.*
Still, makes it feel like winter's ebbing out. And it's a fine thing to capture with a new Leica M8 and a Voigtländer 75mm f2.5 lens, on a quiet and chilly afternoon in the endless winter of 2010
*
Photog's note: what you're seeing in the out of focus background is the colours on the hill across the loch from us. The white towards the top is snow, lying still quite deep in the gullies, and below that just the regular, wonderful, autumn/ winter/ spring browns, in their turn above the blue of the loch below. Some bokeh! Some kitchen window!