a morning in Cluny : the town with no Abbey
we didn't really know what to expect of Cluny...
... the guides bang on about a ruined abbey, which to us Brit suggests something between a pile of rubble and the like of Fountains or Tintern.
The Abbaye de Cluny, renowned in its medieval day as the largest building in Christendom, was not destroyed by marauding armies. Out-sized only 500 years later by the upstart St Peter's Basilica in Rome, before its decline and destruction, Cluny's abbaye was a major force within European Catholicism. The Cluniac faction was dominant in the Benedictine order, shaping the political role of the church in medieval Europe and effectively running the papacy for a couple of centuries. (See wikipedia
here
)
The Abbaye's decline appears to have its origins in serious financial mismanagement and overly-ambitious building programmes as far back as the 12th century. More recently in post-revolutionary France the last evidence of its former grandeur was pilfered down to its currently much-reduced size by local people in search of building materials.
The destruction of the abbey was completed by about 1850, just around the time when modern tourism could have made old Cluny into a major global destination, cf. the Alhambra, the Taj Mahal, Angkor Wat or the Vatican.
All that remains today are a few towers and steeples, but nevertheless Cluny is an attractive town which we enjoyed visiting, none the worse, and much the quieter, for not harbouring a "world class" tourist magnet!
We enjoyed our time in Cluny, and may very well return when next we hit Bourgogne. Good lunches at the Central Bar, and the beef with papardelle at the Brasserie du Nord deserves a mention.
We began our morning in Cluny not in the abbey (what abbey?) but in the church nearest to our hotel, the Église Saintt Marcel in the Rue Prudhon (yes,
that
Prudhon - he was from here too):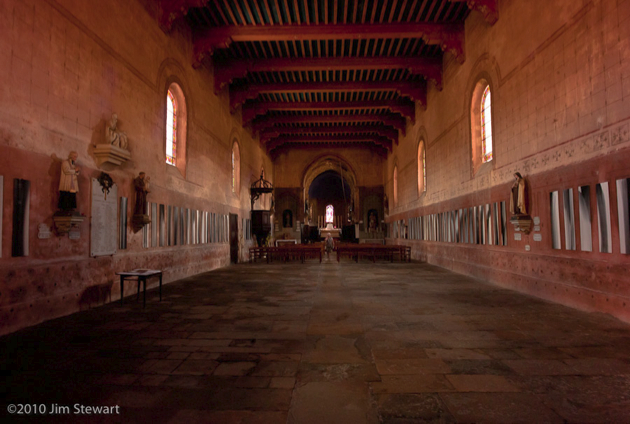 Thereafter, wandering the narrow streets and wide squares in Cluny's
centro storico
, we were seldom more than a couple of minutes from some sighting of the (relatively) little that remains of the Abbaye. Round almost every corner there's a glimpse of a tower...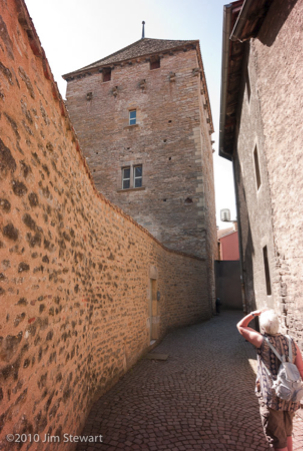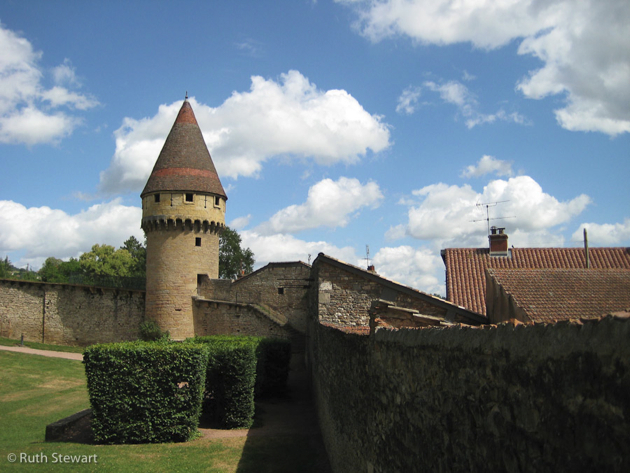 ... or of the
clocher
of the
ancienne Abbaye...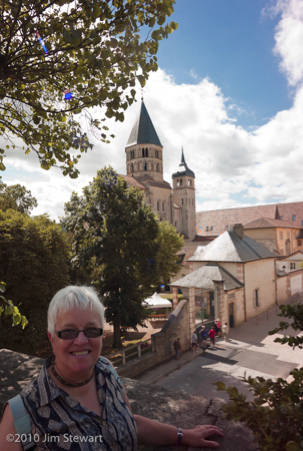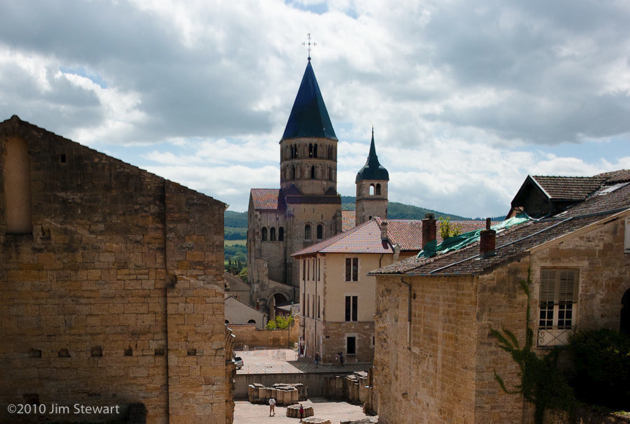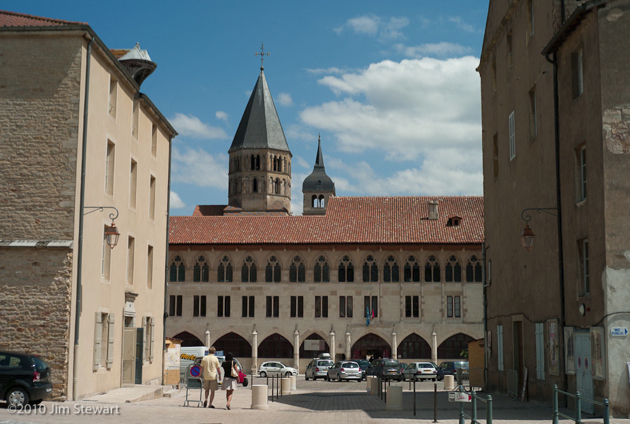 ...though the town does have a contemporary cultural life today. The building at the centre of the above shot is a branch of the
"École Nationale Supérieure d'Arts et Métiers",
and is this summer itself an artwork in the evenings (more on this tomorrow). Below is just one of a number of public sculptures which grace the town.