from Alexander to Alec
to Kintaline Farm in Argyllshire
for our Alexander Technique lessons with Claire, who comes up from London several times a year to fix the postural problems of the west highland population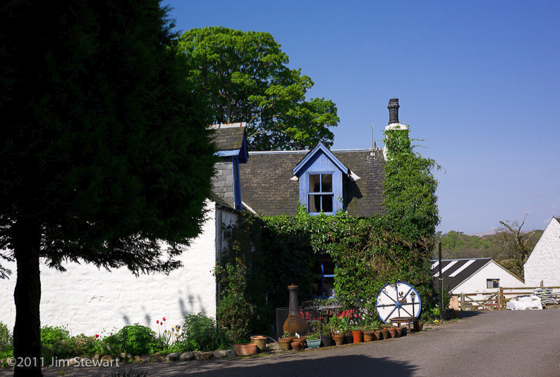 Then on down to Oban, for lunch at Ee-usk, the pearl at the centre of the town's claim to be "Seafood Capital of Scotland"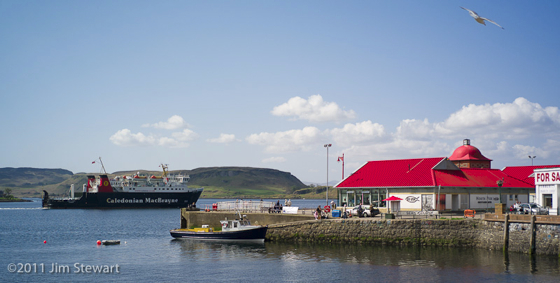 Jim spotted Mike Russell, ex-Minister of Education in the prorogued Scottish Parliament, settling down to lunch with a group of colleagues at the next table. When we saw that one of those present was non-other-than, Jim tried to sneak a wee photie of the ex-First Minister, Wee 'Eck his-self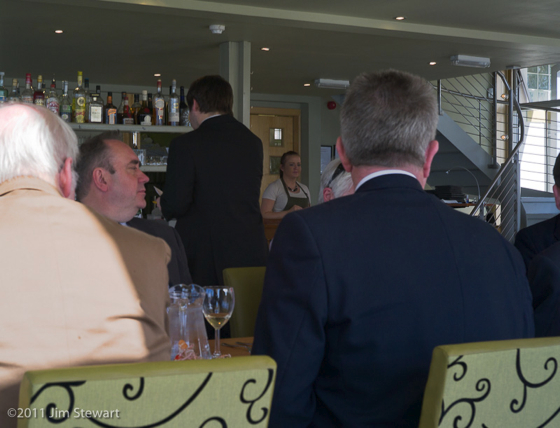 This caught the man's attention, and quick as a flash (none needed in Ee-usk on a day like this) he's at our table, at our sides, ready for more picture-taking and keen to shoot the political breeze.
Ruth set out for him a programme of how-to-deal-with-Dave, having noticed he seemed quite restrained in his dealings with the current PMUK compared with his vituperation towards his Labour predecessor. He looked like he welcomed her advice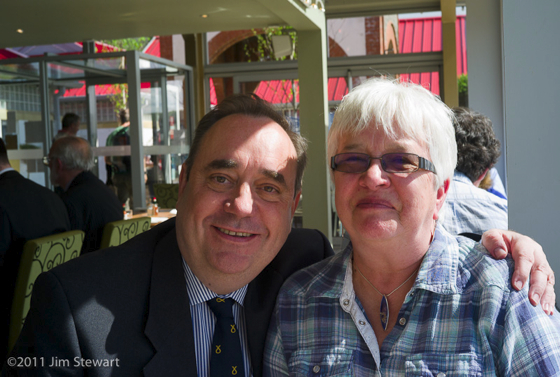 Jim advised a rolling programme of independence, and indicated he'd be satisfied with a federal UK, not least since it might be the only way to bring democracy to England, as it looked like their electorate would be likely to reject the opportunity to take the incremental advantage of AV.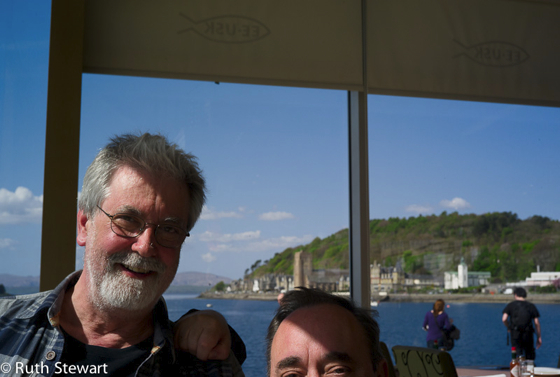 "Eck's a good listener and a willing banterer, and seemed in no rush to get back to his seat at Mike Russell's table.
We set him straight on a few things, and he may get one or two of our votes on May 5th. After all, he gives good schmooze!