looking back over Lake Annecy
we've no pics bearing this date, so, before moving on, here's few shots by way of an Annecy retrospective
(as usual, click on image to enlarge)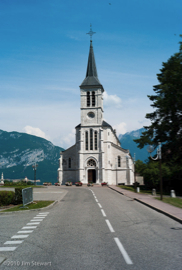 l'Église de Sevrier at Sevrier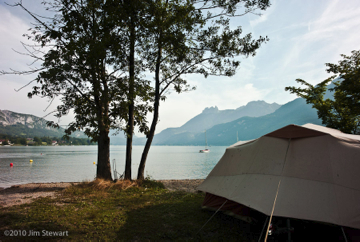 the campsite at Doussard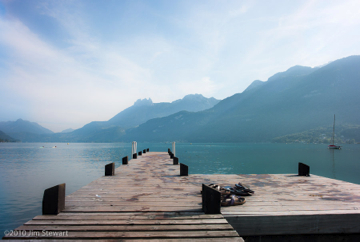 jetty at the campsite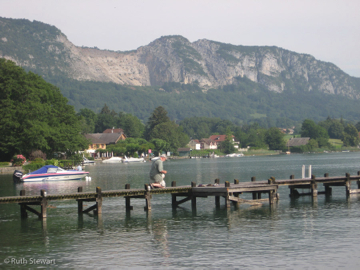 sailing back from Annecy:
the Château at Duingt, again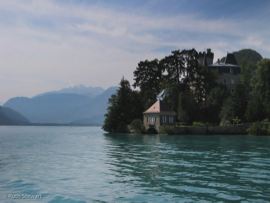 fellow passengers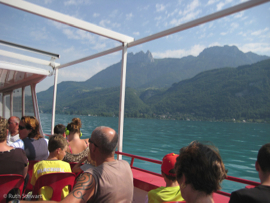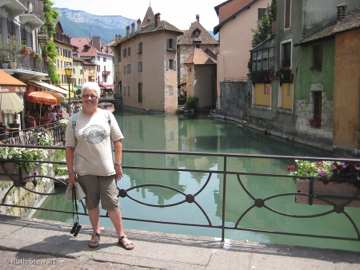 Ruth in Annecy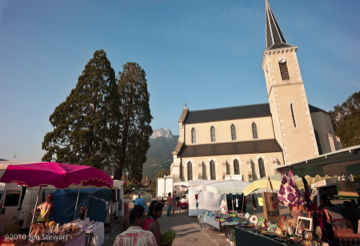 street-market in Duingt
That's it for the Alps for this year, then.
Will we be back??
Hope so, but it would be good to visit such a dramatically beautiful part of the world outside the main tourist season. Our memories for now are of a beautiful, but bustling, overcrowded and resortified area, awash with tourists and traffic.