...onward down the Route des Vins...
a stork's nest overlooks the entry to the village of Ribeauvillé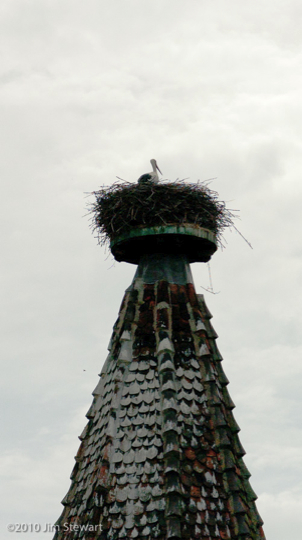 and just a little further along, at the "Centre de Réintroduction des Cigognes et des Loutres"
(
Centre for the Reintroduction of Storks and Otters) at Hunawihr, storks patrol the car park (we didn't go in)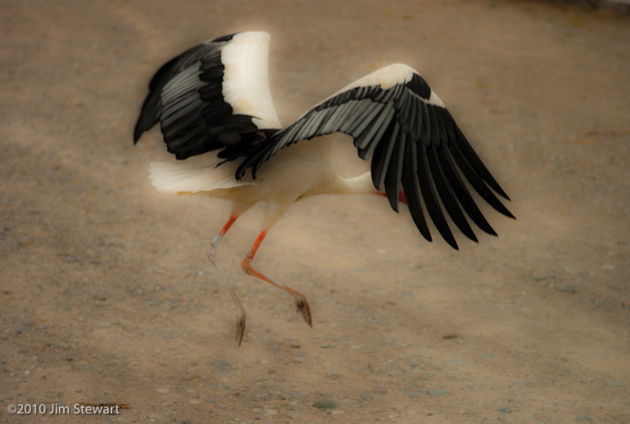 We didn't spend much time at Riquewihr, either. It may be one of the "Plus Beau Villages de France", but it's milking its status to the point of being nigh-unvisitable. Here's a quite corner...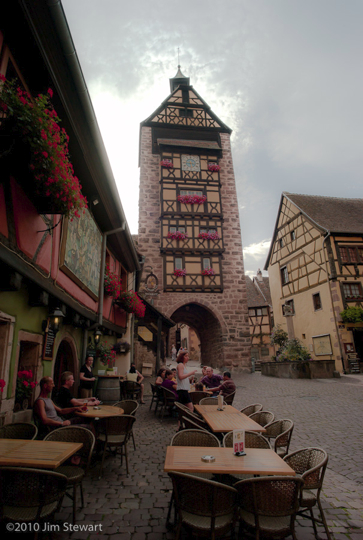 If only it had all been so calm!